The Best Time Tracking Powerups for Trello in 2023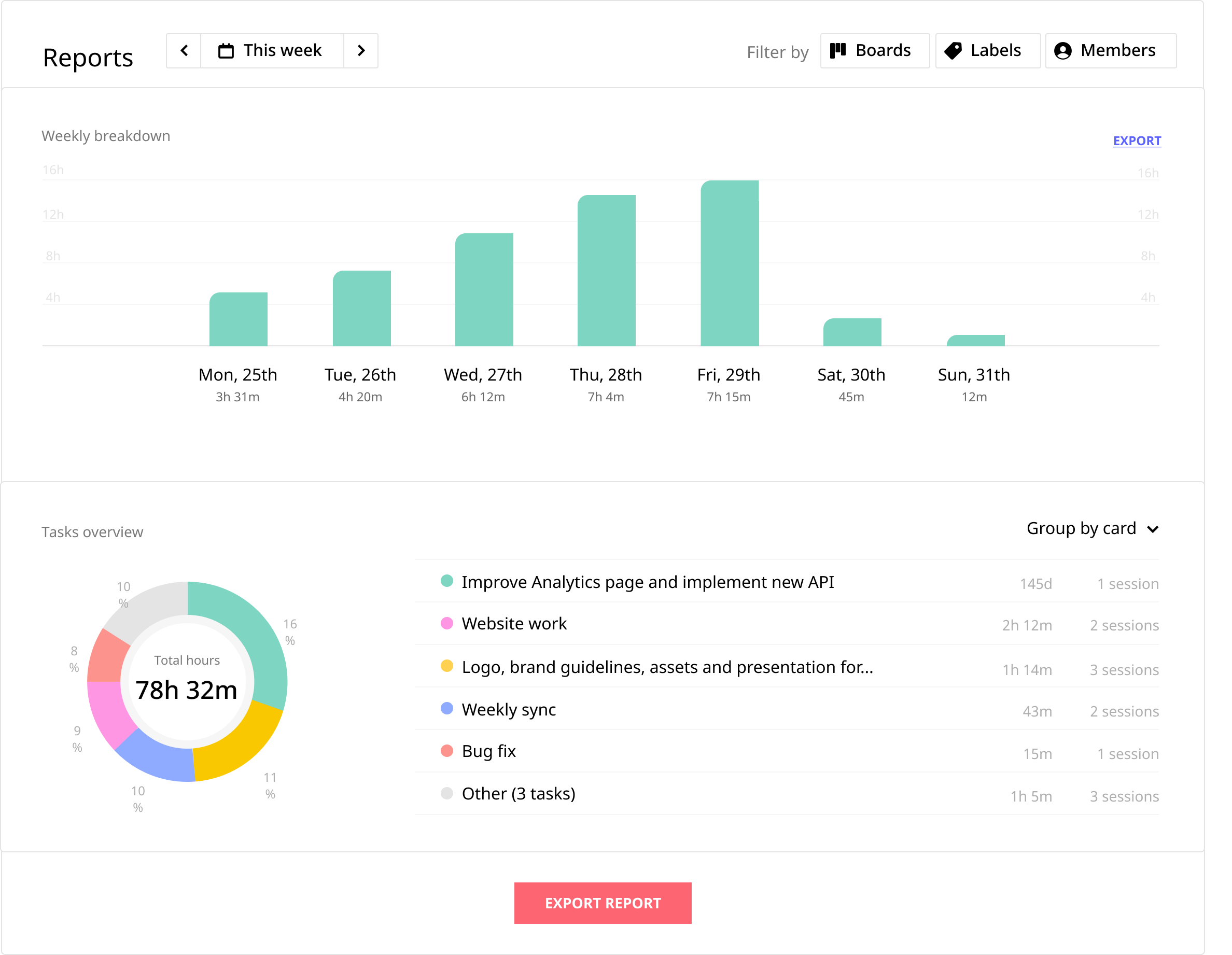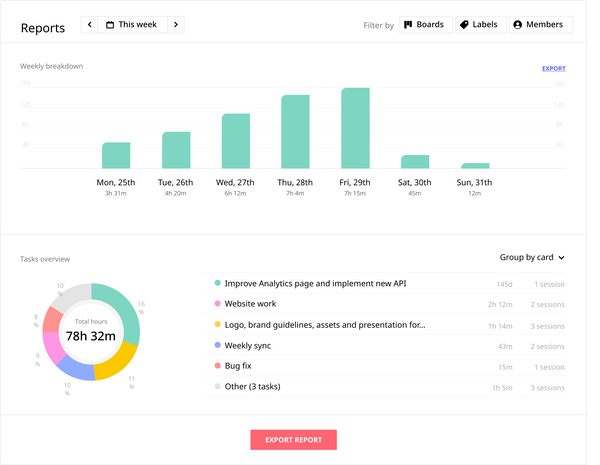 As a software agency, that uses Trello as our primary project management tool, we bill our clients based on the time we spend working on a project. We believe this approach is fair for both sides. But time-tracking is usually a pain when it comes to tracking every single task we work on. In this post, we want to test and rank all the available time-tracking solutions on the market that integrates with Trello. Based on a few criteria we think are important for software agencies, product companies, and freelancers, we will rank all the solutions below. Now it's time for a disclaimer. We are also building one such time-tracking solution ourselves, but here we want to objectively rate them even if we are subjectively attached to one of them. So, before we test the products on the market, let's mention our main criteria.
We should spend minimal time tracking time. If it takes us more time to enter some data in a timesheet than to work on the actual task, then it's a failure.
It should be an intuitive and easy-to-use system.
It should be able to show us and export detailed reports which we can then send to our clients together with their invoices.
Let's go!
Harvest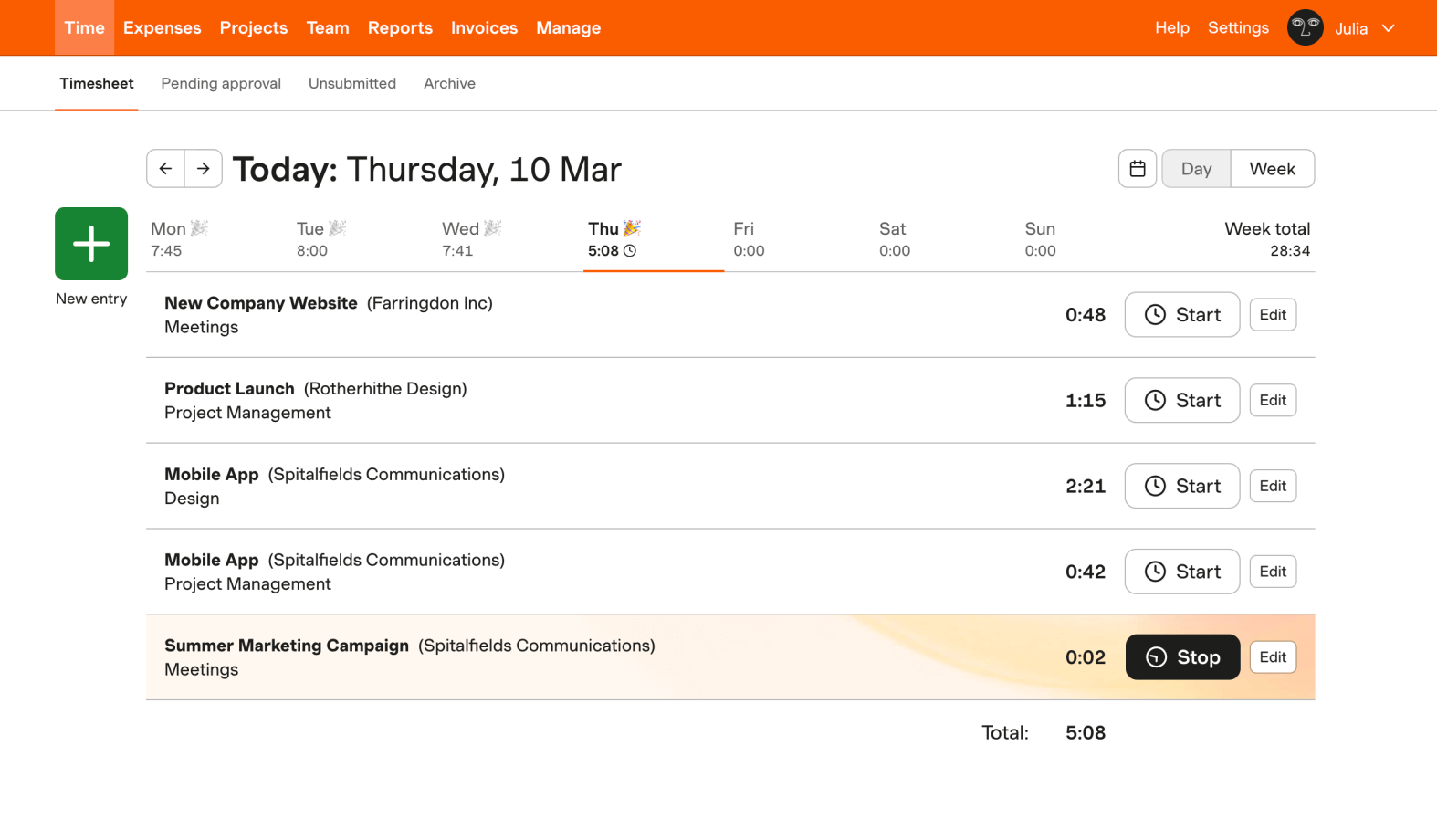 The first on the list was Harvest. This is a time-tracking solution I have used to track my personal tasks in the past, so I was eager to test how it performs for our company workflow. Although it's pretty intuitive once you add it to your Trello board, it still requires you to manually fill timesheets with times for each task or start and stop timers if you prefer to track time this way. The reports and invoicing capabilities are pretty good, although they are generated outside Trello and we needed to switch from one application to the other which wasn't ideal. So overall here is how it scored:
Minimal time needed: 4/10
Ease of use: 8/10
Reports and Invoices: 10/10
Planyway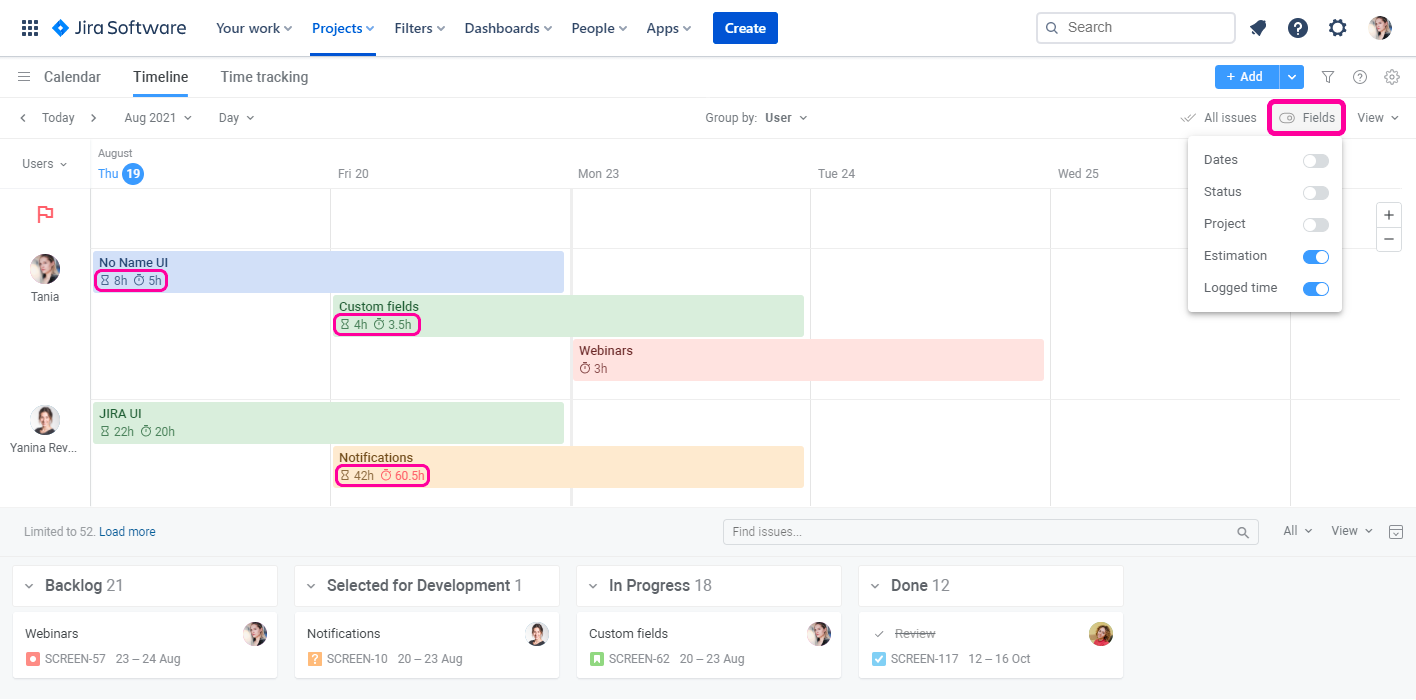 Planyway integrates with Trello as a power-up, but it looks like a separate application inside your Trello interface. This was kind of bizarre. There are multiple functionalities besides the time-tracking which we didn't need at all. The good thing is, they can be turned off from the view if that's the case. Although the app was intuitive, what we didn't like is that we had to write down the name of the task and remember to start and stop a timer every time we were working on a task. This seemed like a lot of work when the tasks are already inside Trello. It felt like we are duplicating the names of the tasks all the time. The reports are good, but we couldn't find a way to export them. Because of this, our score is as follows:
Minimal time needed: 4/10
Ease of use: 8/10
Reports and Invoices: 6/10
Assista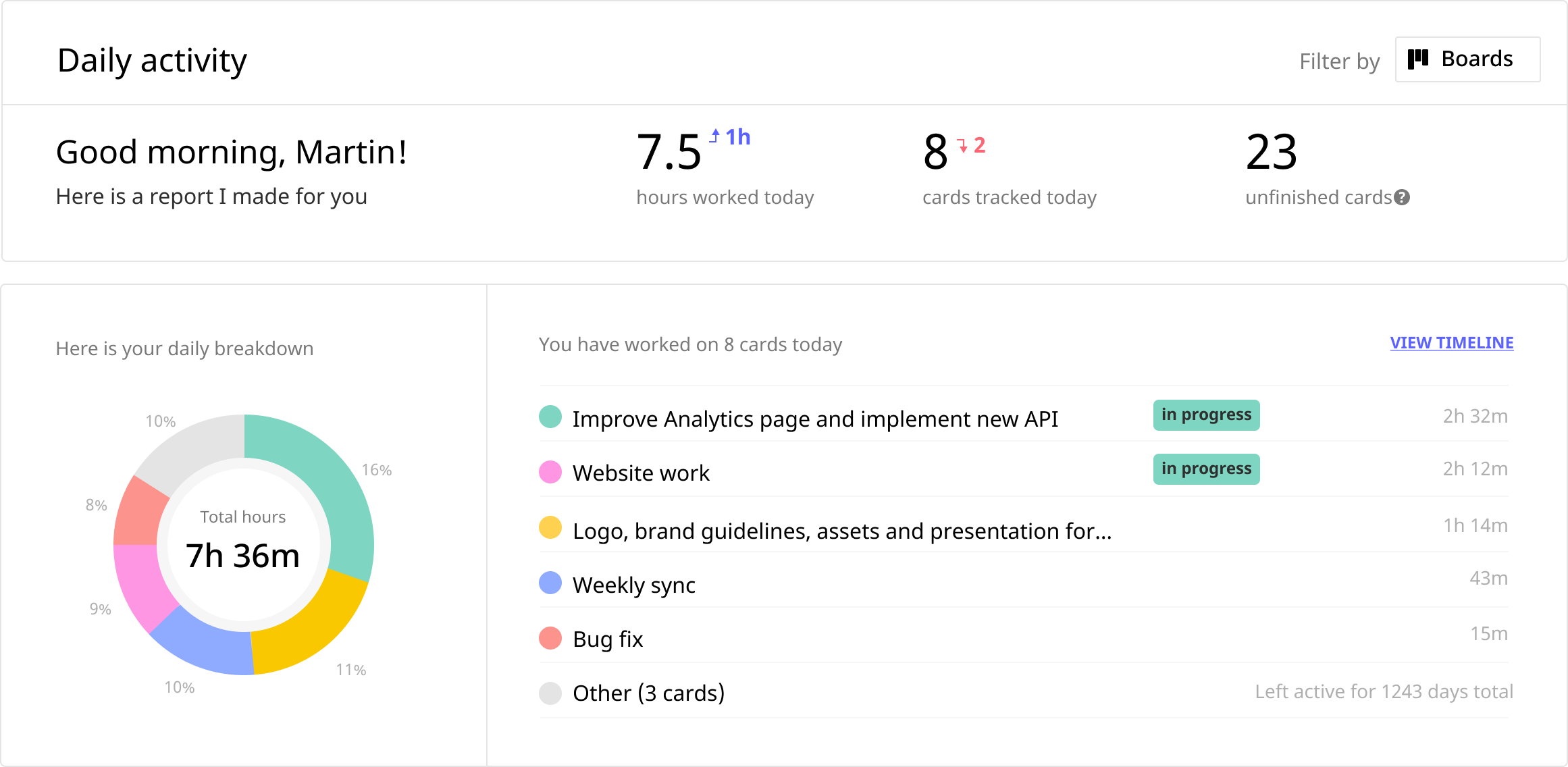 Assista is a power-up that directly integrates with your Trello flow. And disclaimer - we are also the authors of this one. So I'm putting my objective hat here in order to test it properly. Once you add the power-up to a board you are prompted to choose one or more "tracking lists" (in KanBan terms, these are your "in progress" or "doing" lists - basically the lists where you drag cards once you start working on them). In our case, this was the "Doing" list we have on each of our company boards. Once that's done, you can drag a card to a tracking list and Assista will start counting time for you and that card. If another member drags the same card, Assista will see this and start tracking time for them instead.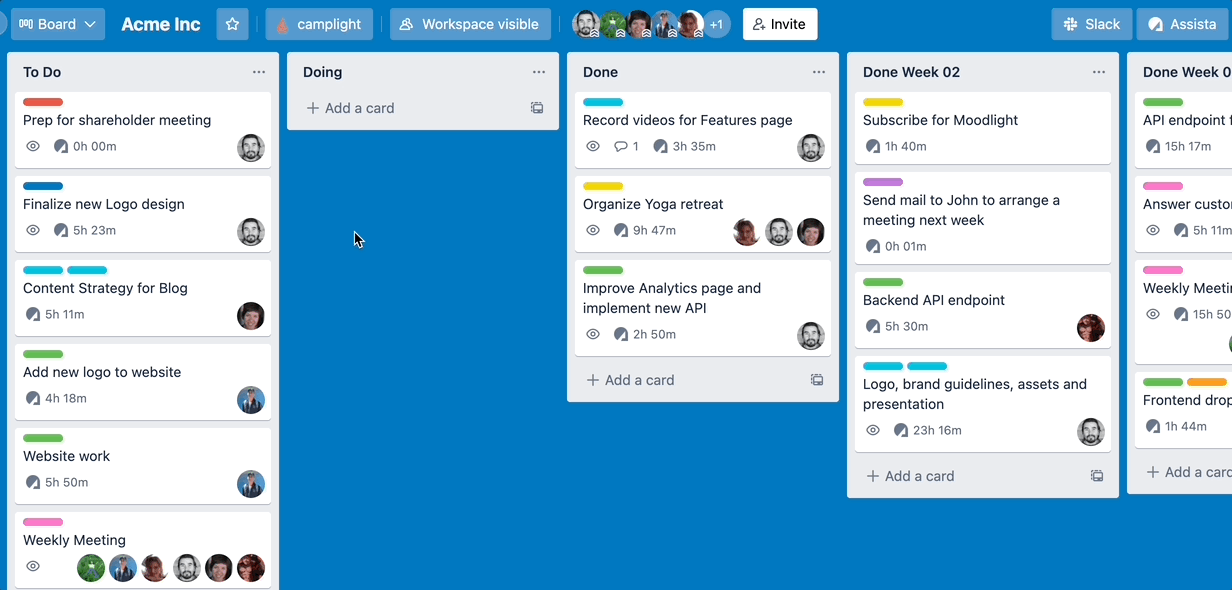 When you move it to "Done", Assista stops counting time. What we love the most about it is that there are no start/stop buttons or manual time entries in spreadsheets like most other solutions we tested today. Also, because it's embedded in the Trello flow itself, there was no need to duplicate the project and task structure in a separate application. Trello becomes THE application where you track time. The reports are great and it can also generate reports that we can download and send to our clients, although it lacks a bit of customization of the exported reports. So how does Assista score on our criteria?
Minimal time needed: 10/10
Ease of use: 10/10
Reports and Invoices: 9/10
Time in List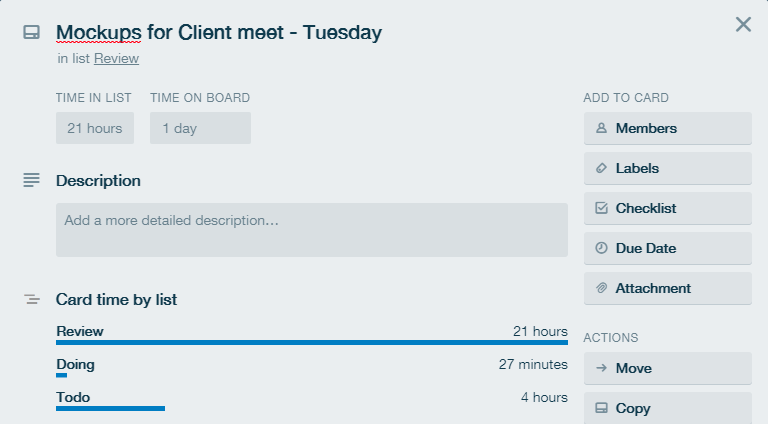 Time in List is a very simple power-up that basically tells you the time each card stays in each list. Both Assista and Time in List work similarly in that regard, because you don't need to start or stop timers or manually enter time sheets. But compared to Assista, Time in List tells you the information for all your lists and in our boards, we literally have hundreds of lists, but we only care about how long the cards stayed in only one of them (our "Doing" list). Also, the reporting was quite minimal and lacking and there was no way to generate an invoice for our clients.
Minimal time needed: 10/10
Ease of use: 10/10
Reports and Invoices: 1/10
Toggl Track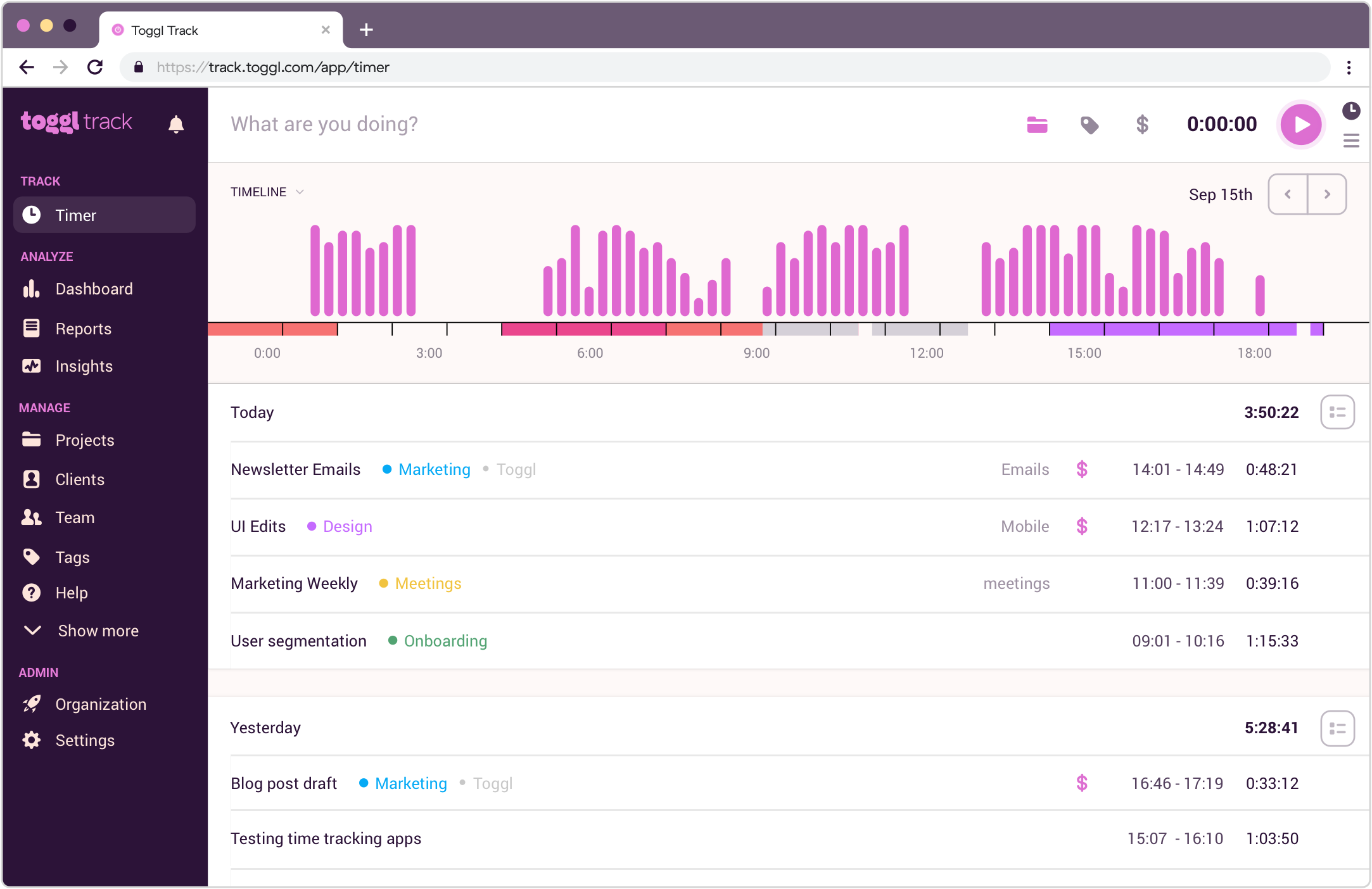 We weren't sure if we want to include Toggl in the article, because although it is an amazing solution, it's a separate application from Trello and it doesn't integrate with it very well. What the Trello integration does is add a very basic start/stop button on the Trello cards. That's pretty much it. In the end, it becomes a bit difficult to manage two separate applications in order to track time on our Trello boards and cards. On the other hand, the software is extremely intuitive and the reporting and invoicing capabilities are awesome. We just wish it was way better integrated with our Trello flow.
Minimal time needed: 2/10
Ease of use: 10/10
Reports and Invoices: 10/10
Time Tracker by TimeCamp

TimeCamp felt very similar to Harvest in the way it integrates with Trello. All time tracking is done manually on the back of Cards by you pressing a start and stop button. This was quite a nuisance for us because we often forgot to start or stop those timers when we were working. Then it becomes a pain to alter those times after the fact.
If you want more from TimeCamp, you need to go to their separate application which again was a bit of a hassle. There we could generate invoices and reports, and manage billing rates (although we personally don't need that).
Minimal time needed: 3/10
Ease of use: 5/10
Reports and Invoices: 9/10
Takeaway and final decision.
After testing and reviewing all of the above solutions, only one of them actually scored high on all three criteria that were important for us and this was Assista. It still surprises me how much manual work most other time-tracking solutions need from the user which in effect is time wasted for other more important work. We didn't discuss pricing on the above solutions, but if that's important for you, our takeaway was that you get what you pay for. There were free solutions that barely did what we wanted them to do and pretty much saving a few bucks a month would have resulted in a lot of time wasted and inaccurate reporting if any at all.