# Overview Board Stats
Only avaialbe on our Business Plans
Sometimes, you may need an overview page for all your projects within the company. We've created a special feature to better visualize the time spent on each of these projects and boards. To enable this feature for a specific board, first, click on the Assista button for the board, then on the Assista dashboard, click on the "Settings" icon located at the upper left corner. Check the "Overview Board Stats" box.
Next, attach a board with the Assista power-up added to it, to a Trello card like this:
After doing this, you'll be able to see the total accumulated time for that board displayed as a card badge on the Trello card. Here are three cards, each with three different board attachments, showing the total times for all those projects: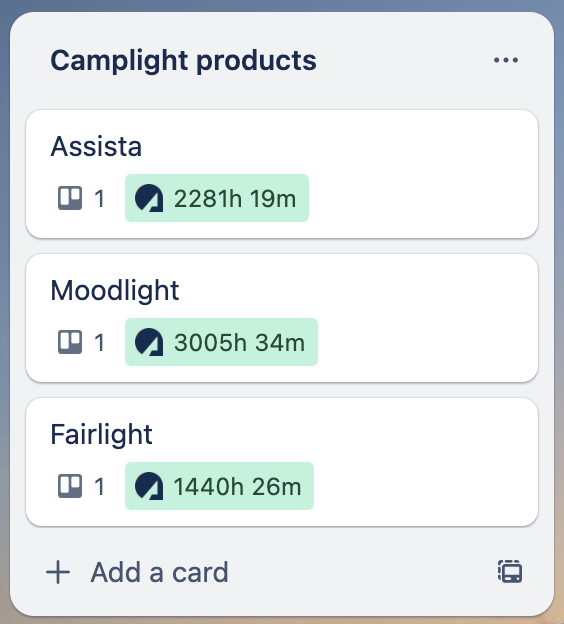 Remember, there's nothing stopping you from tracking normal time on that card as well. You'll simply see both times displayed simultaneously - the overview board time will be shown in green (1), while the normal time will not be color-coded (2).